Just by coincidence I
found
out
about the
San Francisco
Carnival
(
more detail
) last
Friday. So last Sunday I followed the recommendation of showing up early at the
staging area and was richly rewarded! I shot almost 400 photos between 9 and
11AM, until my camera battery was empty. I'm still trying to reduce all those
photos to a manageable web site of 20 or so. It's
hard.
A cool surprise was that a very
good entry in the parade called "Sambao – Para o Povo" is
from Mountain View! Their website has links to dance and drumming classes.
Wednesdays and Thursdays might just become more busy for
me…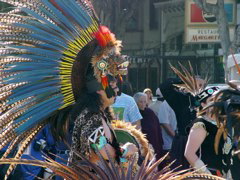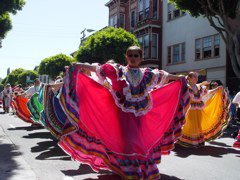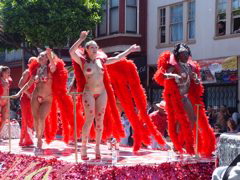 Update:
A finally managed to publish a small selection of photos.